Wellington Ex-Services Skittles League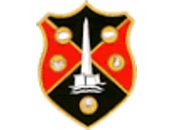 Wellington Ex-Services Skittles League
News Report
Presentation Night
Author: David Bright, 08/06/17
Friday night saw the annual presentation night took place at Wellington A. F. C. clubhouse, this year it was run alongside mouse racing in aid of league funds. The recipients of this year's charity donation of £1,000 were the Beacon Centre and WHERE who each received £500 apiece. The League has now over the years raised nearly £29, 000 for various good causes and members should be extremely proud of this achievement.
The evening was well attended and commenced with the single skittles for the Jim Blackmore Shield, this was won by Marc Bright of King Pins and the runner up was Ashley Bright of Oaks.
Councillor and league President Andy Govier was on hand to present the prizes and these were won by the following
League Championship and Division B - Mowers
Division A - Reservists
Division A runners up - Cottage Pies
Division B runners up - Scuppas
Payne Cup - W. R. F. C.
Payne Cup runners up - Scuppas
Ken Bright Trophy - Mowers
Ken Bright Trophy runners up - W. R. F. C.
Cyril Hicks Singles winner - Darren Winter (Mowers)
Cyril Hicks Singles runner up - Marc Bright (King Pins)
Division A Wooden Spoon - O. B. A.
Division B Wooden Spoon - Home Guard 4
Jim Smith Memorial Trophy Highest Away Team Score - 441 Reservists at the Conservative Club upstairs
Highest Individual away score - 74 Steve Winter at the Blue Ball
Awards Night Singles winner - Marc Bright (King Pins)
Awrds Night singles runner up - Ashley Bright (Oaks)

The race night was a roaring success with in excess of £400 being raised for league funds thanks to the following for donating winning owner prizes and sponsoring races:
The Cottage Inn.
The White Horse.
The Conservative Club.
Reg and Jenny Wellington A. F. C.
Rockwell Green War Memorial Institute.
Plumbase Ltd.

Chris "Bodmin" Bullock.
The Barley Mow.
DJS Cleaners.
Friday night team Oaks also made a presentation to long serving player Chris Judd who after many years is retiring from the league.
Finally a big thanks to all who worked so hard to put on this event - you know who you are, the Football Club for use of its function room, Masqueraders Carnival Club for running the racing and auctioning the mice, Pete and Shirley from the Rockwell Green Institute for providing the catering and all the teams and players who supported this event.
We look forward to seeing all team representatives at the Annual General Meeting on 5th July at the Football Club.
Follow the site to get the latest news and results straight to your email