Wellington Ex-Services Skittles League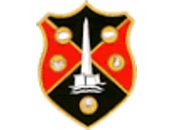 Wellington Ex-Services Skittles League
News Report
Cyril Hicks Singles Final
Author: Darren Sparks, 13/09/20
We have a new champion Steve Trevelyan. Now equalling with Robert Higgs both winning the trophy 5 times. Then running closely behind them is John Lane winning it 4 times.
Starting with only 7 players it was looking to be a great night with new champion Steve Trevelyan hitting a 15 spare on his first hand. He was so cool on the night going through the first stage on 61. The other three players joining him were Andy Chappel 57, Craig Newstead 53 and John Goldsworthy on 53. That left Andy Kemp 44, Cameron White 42 and Paul Beer 32 all going out.
The four players left after the break had to battle it out to take the final two spots. The last four started with Craig Newstead in fine form but unfortunately slipping away towards the end. Now it was between Andy The Legend Chappel, Steve Trevelyan and John Goldsworthy. Going through to the last hand Andy Chappel was looking good for the final. John Goldsworthy needing a spare to knock out Steve Trevelyan but just missed his chance. The scores were Andy Chappel 52, Steve Trevelyan 49, Craig Newstead 46 and John Goldsworthy 44.
So the two going through to the big final showdown was Andy Chappel and Steve Trevelyan.
After another tense break the two players stepped back into the alley with Andy Chappel going on first shockingly his first ball should have been a flopper but unfortunately the landlord was rocking and we don't mean landlord Dave Steele but the landlord pin stayed there. He then just missed it with his second ball for a spare that would have put some pressure on Steve if it had gone down. After five hands all looking good and relaxed for Steve Trevelyan being nine pins up BUT WAIT !!! Andy from no-where last hand whacked a fabulous fourteen spare just when he needed something big. This made it a good ending leaving Steve Trevelyan five to win. He was always going to get it with his experience in the competition and got a seven. Great night again and a big thank you goes to all the players of this year's stop-start competition. Hopefully see you all again in February. A Huge Thank You and best wishes to all the pubs and clubs for holding the competition.
Follow the site to get the latest news and results straight to your email