Wellington Ex-Services Skittles League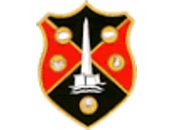 Wellington Ex-Services Skittles League
News Report
Cyril Hicks Singles
Author: David Bright, 24/08/20
As previously mentioned it is our intention to try and complete the Cyril Hicks singles tournament in a safe and hopefully enjoyable way. The semi final will take place on Friday 4th September at the Wellington Conservative Club and the final will take place the following Friday (11th September) at the Cottage Inn. The full draw can be viewed by clicking on the link below.
In order to conduct this in a safe manner it is important that players follow the guidelines set out below:
All individuals and teams must follow all COVID 19 Guidelines when entering a Public house or club to play skittles. All pubs / clubs will have guidelines in place for you to abide by, if unsure please ask the Landlord or Steward. You may be asked to provide information when entering their premises under COVID 19 guidelines
Only eight players and the sticker up allowed in the alley at any one time social distancing must be observed.
If you have been abroad on holidays etc. please use the government website to ensure whether self-isolation is necessary.
If you think you may have symptoms of COVID-19 please do not attend to play, seek professional advice as what action you need to take.
It is the responsibility of players and sticker ups to provide PPE as they think necessary such as gloves and masks. Whilst licensed premises will have a supply of sanitiser as required by the COVID-19 regulations we as a league think it is prudent for players and sticker ups to provide their own sanitiser.
It is each individual's decision to play or stick up, arranging fixtures in no way makes the league liable if there is a lack of PPE or sanitiser available, bear in mind if you do not provide these items your opponents may not wish to play against you.
Skittling without gloves requires hand sanitiser to be used frequently.
No bar cloths to be used during game, paper towels for each individual would be a suggestion, to be disposed of immediately after use.
If gloves preferred then change after 3 hands of skittles then use hand sanitiser.
Face masks optional
Observe social distancing as required, this may mean that not all team members may be allowed in the alley at the same time. Players per alley may differ on venues because of restricted space.
Please ensure good ventilation where possible opening windows, fire exits etc.
No cheering in alleys or three cheers at game end due to COVID Guidelines.
Sticker ups to follow guidelines with regular sanitising or gloves if preferred.
Hopefully this will provide a safe and enjoyable environment in which to play and help pave the way to resuming the league in full.
Follow the site to get the latest news and results straight to your email